Our story begins like many in the 1980s, when Claire and Andy left home to experience a new life in New York. Family always being an important part of both their lives, when Christmas came around, sending special gifts to those at home was a tradition that they treasured. Personalised Christmas tree decorations became a signature gift of theirs and the tradition lasted many years after returning to Ireland, when they made their annual visit to NYC.
Fast forward a number of years later to 2004, Claire made another trip to New York with her daughter to celebrate a big birthday. This time having stopped to buy some more of these gifts to take home, surprised that these special gifts had not yet become available in Ireland the light bulb switched on and the beginnings of Trim The Tree was born.
The following Christmas of 2005, a small collection of stock was shipped to Ireland from the US. Claire travelled around the country to small, local craft fairs and set up in peoples' homes for Christmas house parties. She soon discovered that the demand for a new type of token gift for the person who has everything was high here at home - and the rest, as they say, is history.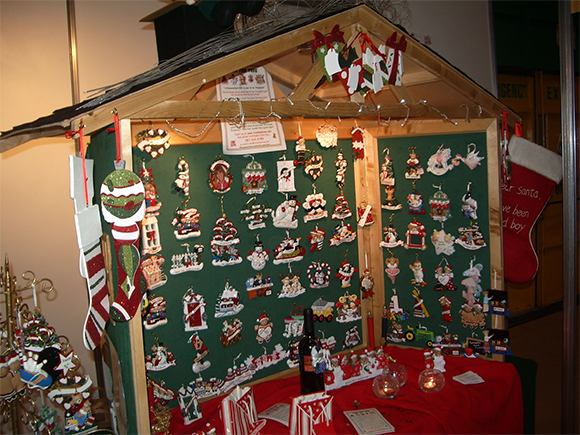 2005 - Where it all started
Since that first Christmas, Trim The Tree has become a well-known brand across the country for providing customers with high-quality, low-cost, sentimental gifts for family and friends. We set up pop-up shops in Ireland's biggest shopping malls and have a thriving business here online where we ship our hand-personalised ornaments (in any language) all over the world.
Being the first company to bring these decorations to Ireland, we take great pride in selling the
best personalised Christmas decorations around for everyone and every occasion.
More about us HERE